How to Download A Vimeo Video?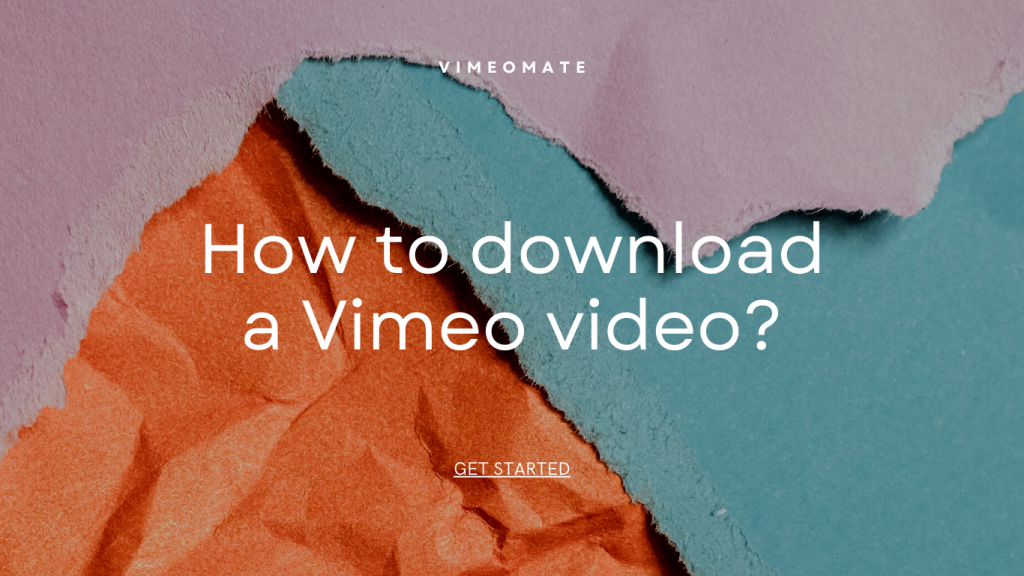 Why Vimeo?
If you are averse to advertising and marketing and expect a pure, creative, and artistic video platform, the results after a google search are sure to come up with Vimeo.
Vimeo's primary audience is in the professional community of filmmakers, professional or hobbyist photographers, and directors, so while Vimeo has over 200 million users, it remains a mysterious presence to the average user.
The professionalism of the Vimeo platform has led to the creation of many creative and thought-provoking videos, and Vimeo is also ad-free, with a pay-per-view package specifically for video producers to limit the amount of time others can download and pay to watch their videos.
Who Wants to Download Vimeo Videos?
Want to download for offline viewing after watching a non-downloadable video.
Want to keep the video permanently after paying to watch it.
See embedded Vimeo videos in some professional blog sites and can't track down the source, so you can only download them directly to save them.
How to Download A Vimeo Video?
However, regardless of the intention to download Vimeo videos, it is not allowed to reproduce, publish or modify the videos twice after obtaining them by any means, which is something that is not allowed.
The following methods are only for those who just want to watch the videos offline.
1. Download directly from the Vimeo website
In many cases, users can download videos directly from Vimeo. When you have watched a great video and want to download it, all you have to do is drop down the window and find the "Download" button to download it.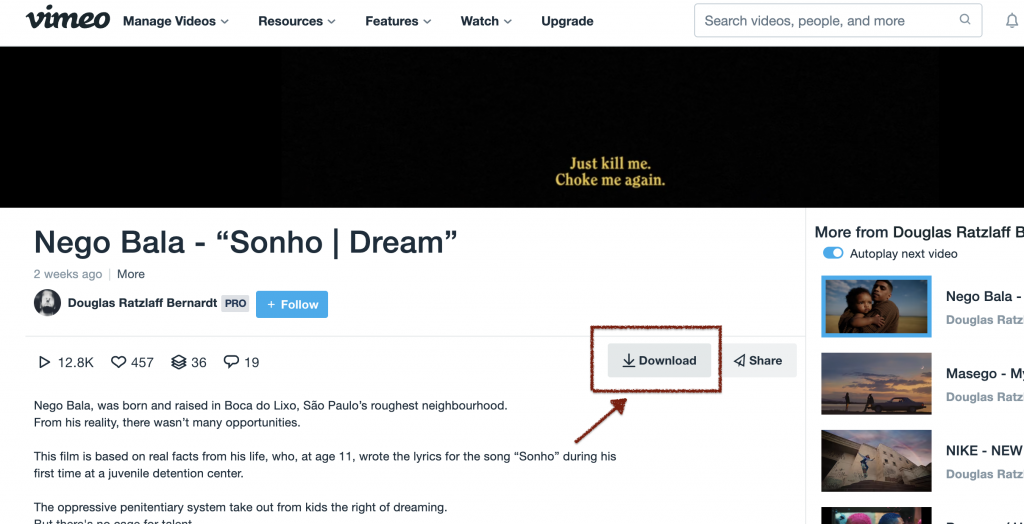 When you click on "Download", Vimeo offers you several picture quality options. Once you've decided on the quality you want, you can wait for the download to complete and enjoy the video whenever and wherever you want.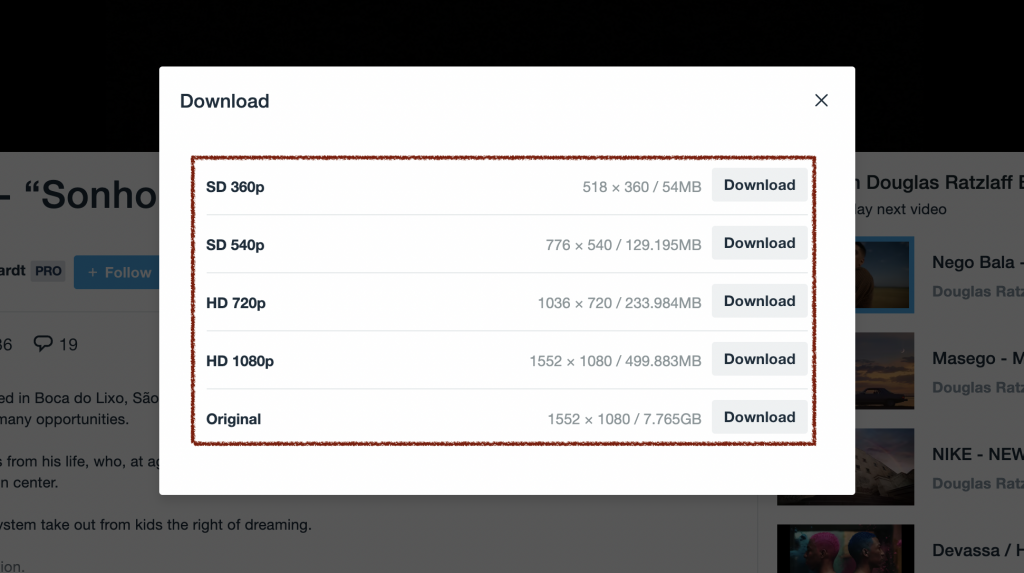 2. Use Extensions Embedded Vimeo Page
Of course, as a specialized video platform, Vimeo offers a permission setting service for professionals who are happy to provide specialized video content, with options for authors to allow downloads, disallow downloads, and pay-per-view. This explains why there are many great videos on Vimeo that are not available for free download.
To meet their needs, a number of plug-ins have started to emerge.
The fastest free Vimeo download extension is "Simple Vimeo Downloader". It is currently used by 100,000+ users and has a consistently high rating of 5 out of 5.
Simple Vimeo Downloader supports Vimeo video downloads under three conditions:
Videos that are free to watch but do not have a "Download" button;
videos that have a viewing period after payment.
Vimeo videos embedded in external websites.
Step 1: Go to Viemomate, the extension's provider site, or search for it directly in the Google Chrome store.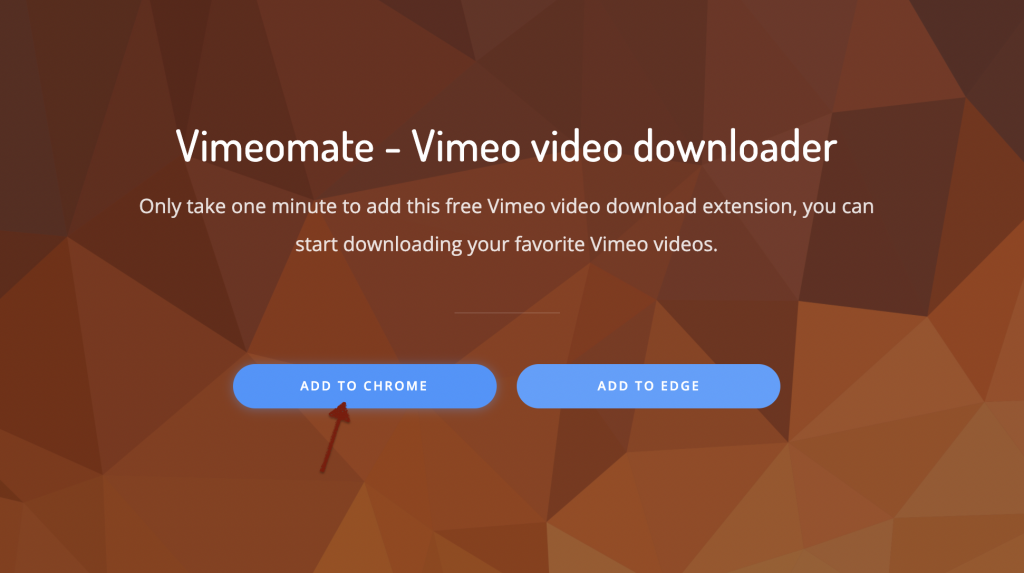 Step 2: Add it to your browser, go to the Vimeo page and select a video that is not available for download.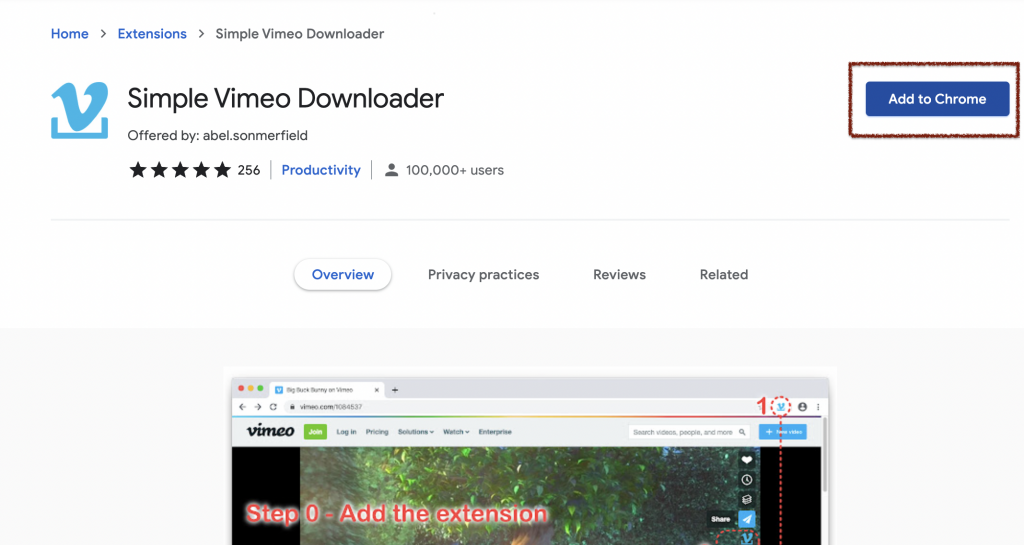 Step 3: Click the extension button to activate Simple Vimeo Downloader and it will be automatically embedded in the video on Vimeo, at which point you will be able to select the picture quality to download.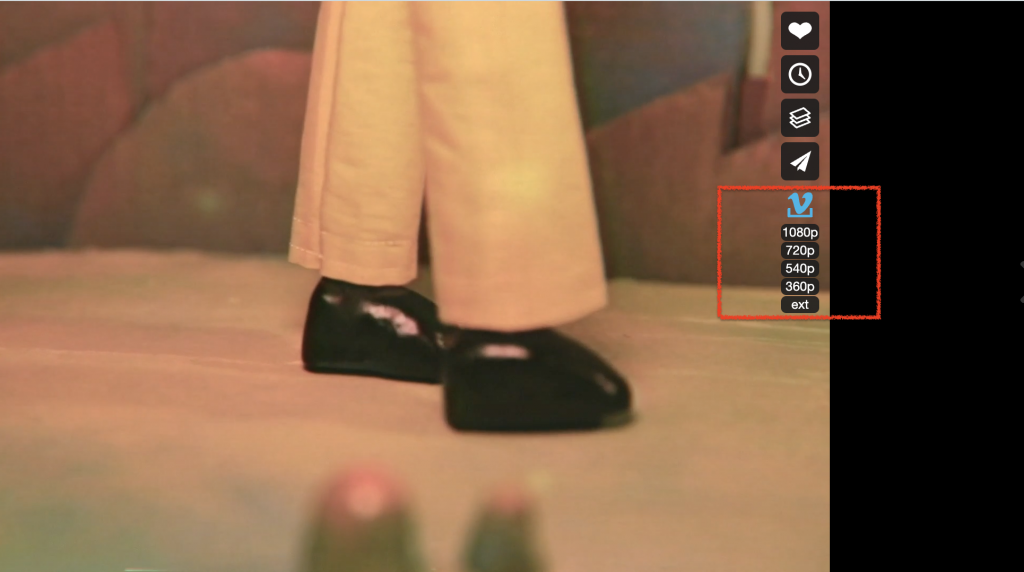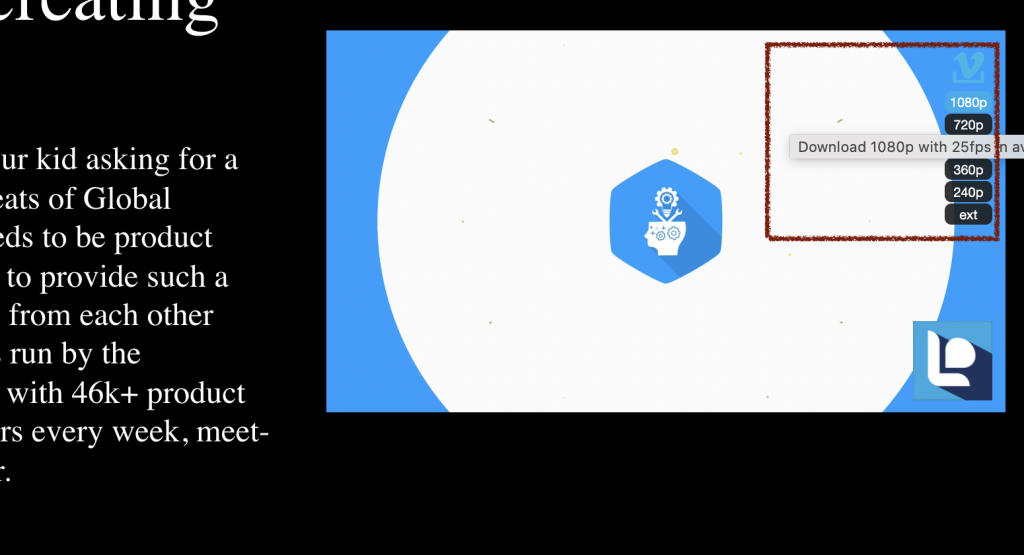 Simple Vimeo Downloader ensures that your downloads are simple and efficient and that the quality of your videos is absolutely what you expect.
Simple Vimeo Downloader supports downloading all the Vimeo videos you can see, but if they are videos that require payment to reach the video page, they cannot be downloaded at the moment.
Of course, we don't want you to become scandalous, so please don't make secondary reprints of excellent videos pretending they belong to you.
3. Using Third-Party Websites
There are many more ways to do this, and if you think these tools will sluggish your browser, I respect your choice. You can choose some third-party video sites to download from.
Similar sites can be obtained by searching Google. They work overwhelmingly in the same way.
Step 1: You need to copy and paste the link to the video you want to download into this third-party site and click the "Download" button to prepare the video for conversion.
Step 2: Select the video quality you want from the list of links and right-click on its associated hyperlink.
Step 3: Click "Save link as…" to save the file to your computer.
Anyone who has used these sites will find that most of them are for-profit and fill the pages with a lot of advertising and clickbait, which is very unfriendly to people who use Vimeo.
4. Self-Supporting.
If you are very self-motivated, you can choose a more primitive but also more sophisticated way to download Vimeo videos.
Step 1: Play the video you want to download and right-click "Check" in the margin of the page;
Step 2: Find the "Network" option and type in "player";
Step 3: Refresh the page and click on the first file;
Step 4: Save the file as a .txt document;
Step 5:Copy the .mp4 link;
Step 6: Right-click on the video and save it.
It should be noted that in the case of private Vimeo videos, this operation requires a higher level of technical skill to achieve the download, which is not an easy task for the average user.
It is obvious that downloading with the help of tools for free is much more efficient than doing it yourself and does not require any technical support.
Usage Statement:
Each video is the heart and blood of the author, please do not reprint your favorite video twice or profit without the author's knowledge, or you will face legal penalties. Please love them and love the precious video resources.