How to download Vimeo videos easily?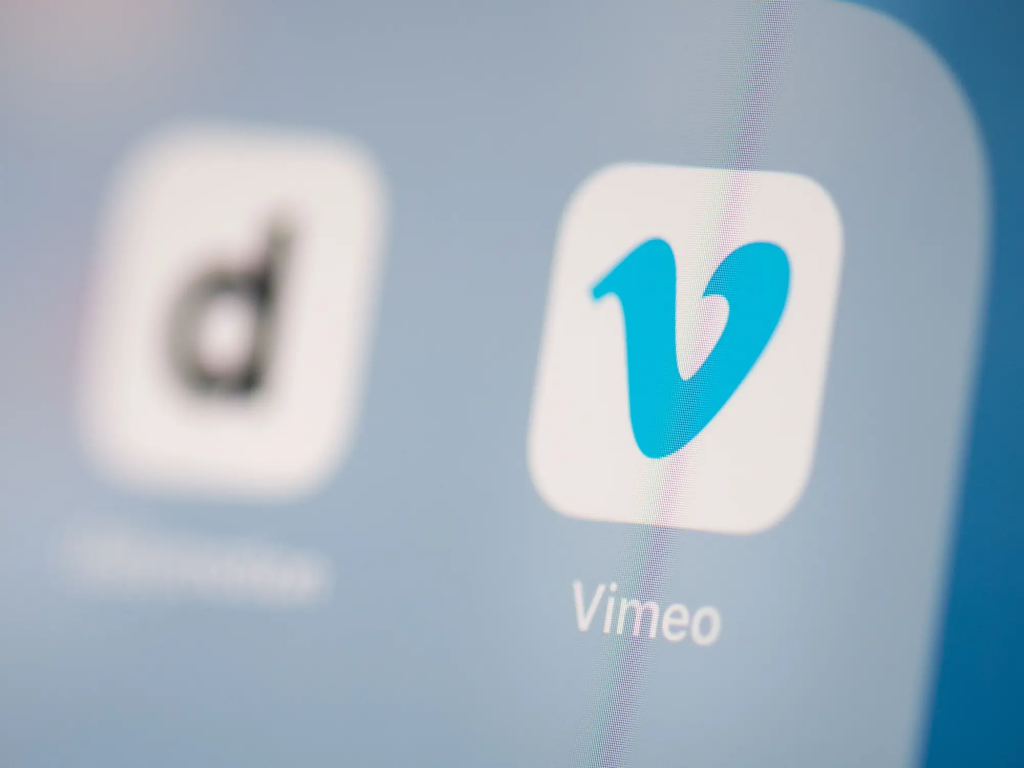 Downloading videos gives viewers the option to watch videos offline. But it can be difficult to understand and enable video download permissions on different platforms.
Luckily, Vimeo plus members and higher have the tools to enable or disable videos for download, allowing for greater control of video content.
Downloading videos can be a great way to share and distribute content that you want others to see. Whether you want to use a video as a learning tool for your team or download Vimeo videos to embed on your website, the use cases to download vimeo videos are countless.
Here's how to download Vimeo videos on Vimeo and through a Chrome Extension.
Download Vimeo videos in these 3 simple steps on Vimeo
Below, we'll walk through the simple process required to download Vimeo videos.
Step 1: Click the download button located underneath the video player.
Note: Vimeo plus members and higher can disable video content downloads. More on that below.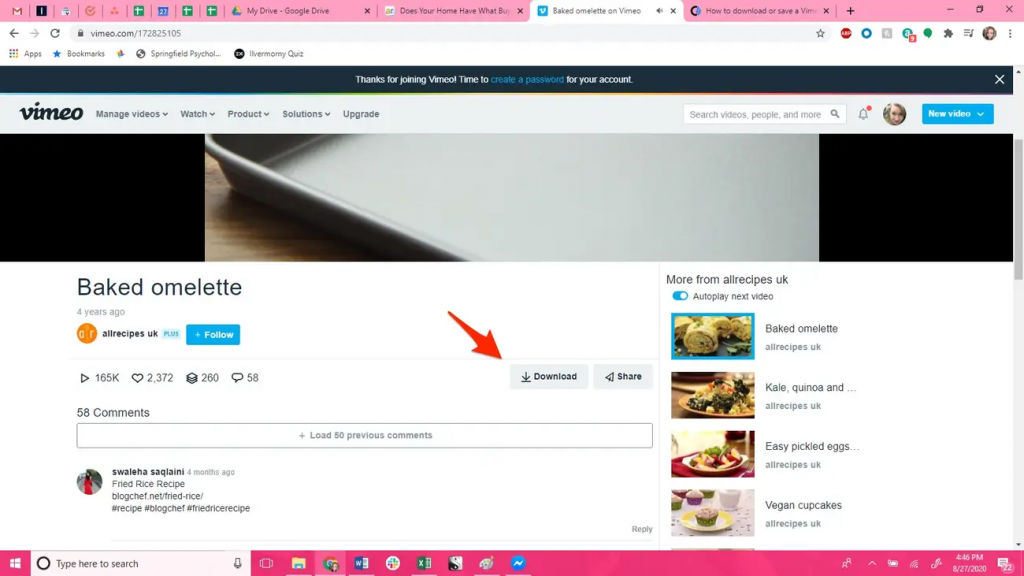 Step 2: When prompted with a menu of downloading options, choose the version of the video that you want to download. The options, depending on what the video creator has allowed, are SD 240p, SD 360p, SD 540p, HD 720p, HD 1080, and the original video.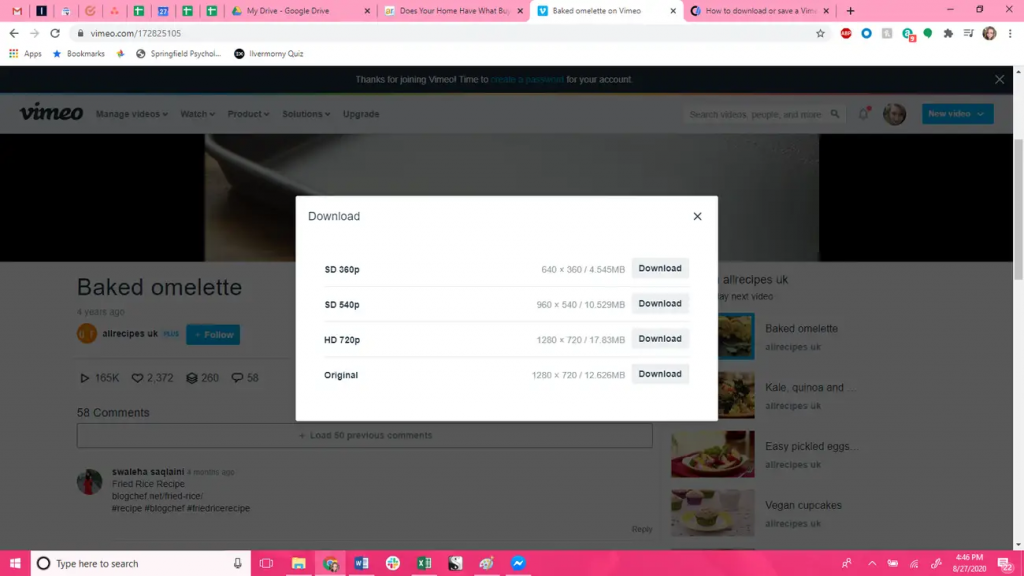 Step 3: Once you've selected the format you want to download the video in, the video file will download to your computer where you can open it directly.
Occasionally, depending on the browser you are operating on, the video may open in a new tab and start playing (rather than downloading). If this happens and you are on a Mac computer, simply hold down the control key and select the link, then choose "save link as" or "download linked file." If you are on a Windows computer, right-click on the link and select "Save as" or "Save target as."
Download Vimeo video with Vimeo video downloader
If video creator has switched the allow downloads button to 'off', how do you download the private Vimeo video? Here we introduce a chrome extension to help you solve this problem.
Simple Vimeo Downloader is a free Vimeo video downloader extension for Chrome and Edge, which can easily download Vimeo videos.
When installed, Simple Vimeo Downloader adds a download button to your Google Chrome web browser. All you are required to do after that is, go to the video you like, use the added button to inject the resolution options to the clip, and then download the footage to your local computer. However, it is noteworthy that due to copyright restrictions, not all videos are downloadable. You can follow the steps given below to install this Vimeo Chrome extension, and then download Vimeo videos using it:
Click this link to go to the Simple Vimeo Downloader page, and click Add to Chrome;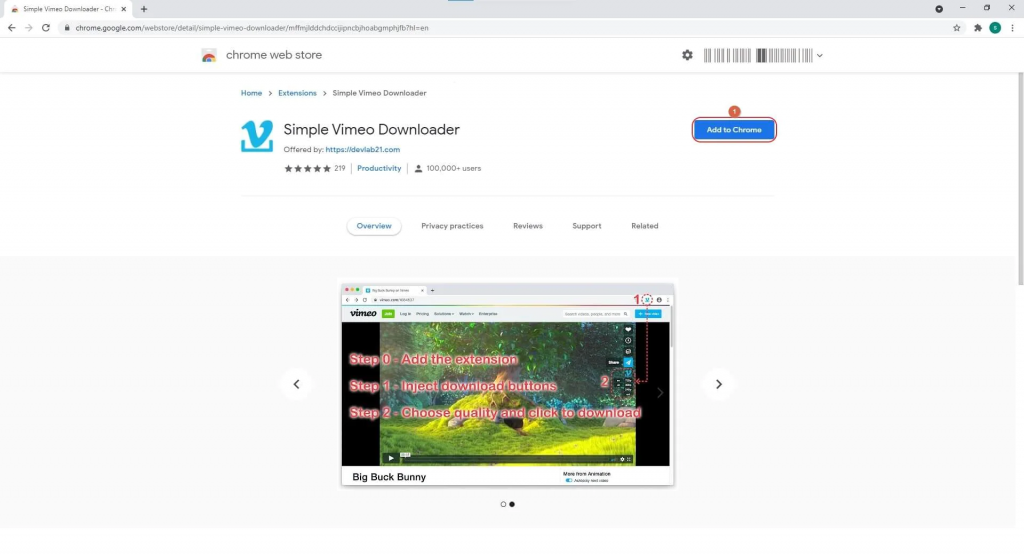 Click Add extension on the box that pops up ton install the extension;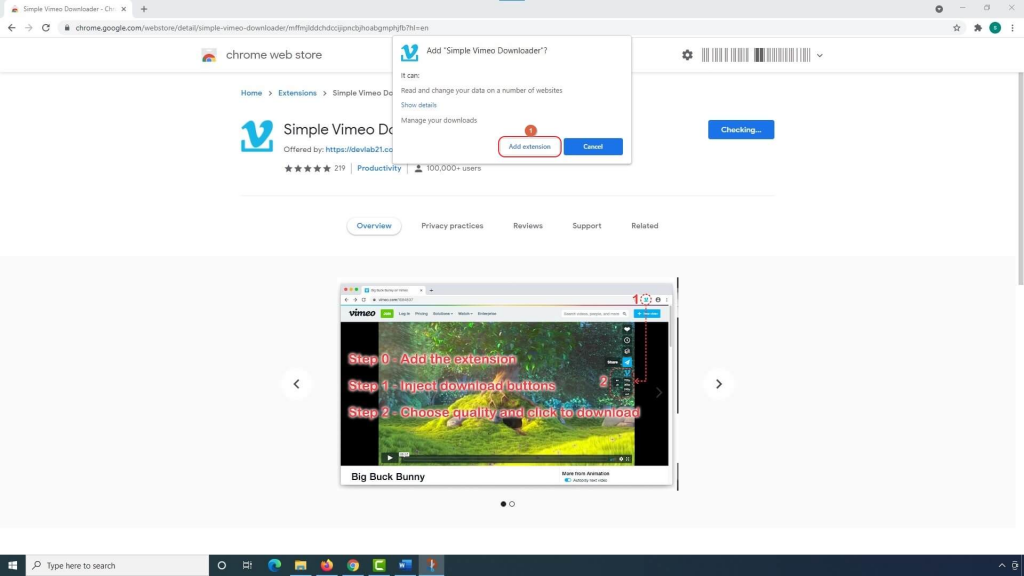 Go to the Vimeo video you are interested in, and click the Simple Vimeo Downloader icon at the top-right corner of the browser;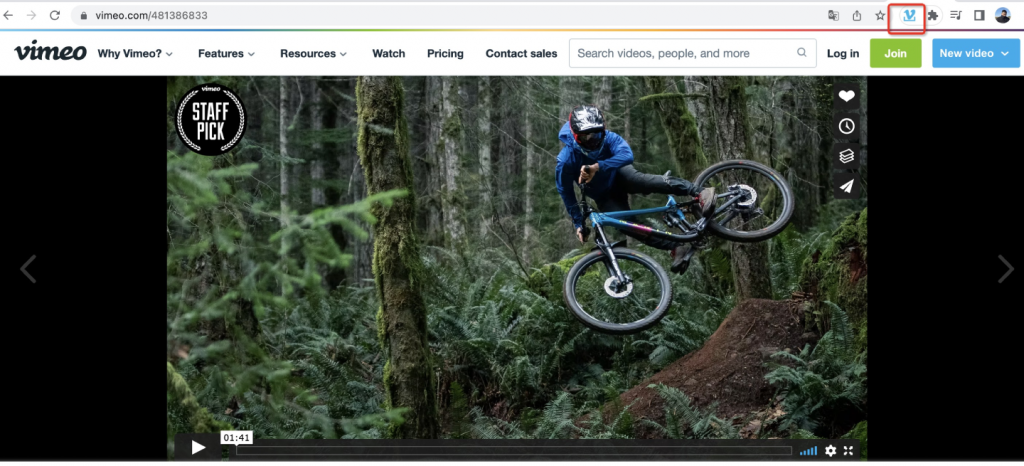 Click your preferred resolution from the right section within the video player to begin to download Vimeo video in the selected quality;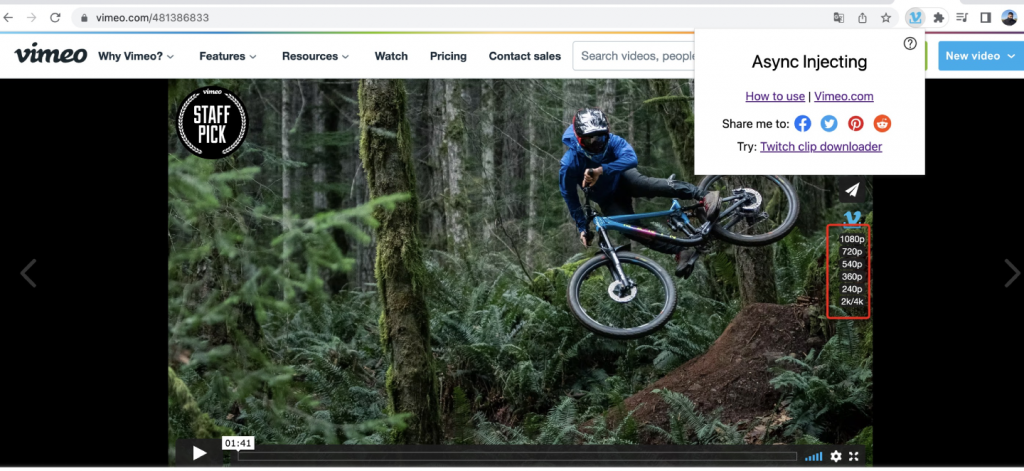 If a Vimeo video is embedded on a different website, you can:
Go to the target webpage and click the Simple Vimeo Downloader icon as before;
Download the embedded Vimeo video by clicking a suitable resolution link
Conclusion
It is easy to locate and install a Vimeo video downloader can use to download the videos from Vimeo. However, before picking the best extension, it is imperative to check whether it can download the clips from other websites, and that if it is smart enough to detect and download the footage from the pages where the Vimeo videos are embedded (many extensions are unable to do that). You must also understand the fact that not all videos can be downloaded due to copyright restrictions. Nevertheless, most of these extensions are free to use, and therefore, you can give each of them a try before deciding.